Children with foreign roots often face difficulties in acquiring academic language in Japan. It is no surprise, as education for speaking, listening, reading and writing Japanese has not been adequate for those children. However, for children, learning academic language is not just a matter of becoming more fluent in Japanese. The lack of academic language skills may lead to the lack of development in cognitive skills during the youth, an important period of time when grow their ability to think.
We believe that in order for the children to grow healthily with high self-esteem, it is essential to let children express their power to think, practice logical thinking and organizing their thoughts in Japanese. When children are asked what they thought when they saw a picture, they tend to enjoy expressing their ideas, including the children who has trouble reading books. Pictures provide cues for children to think and talk, and our role in this program is to promote children's efforts by providing language support.
In this program, we do not teach Japanese. Rather, we wait for the children to express their ideas and support them if they have difficulty using the proper form of language.
Children seem to have a rich seed of ideas within them. All they need is some chance to sprout and grow, eventually becoming fluent in using Japanese.
<![if !vml]>

<![endif]>
<![if !vml]>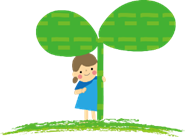 <![endif]>
<![if !vml]>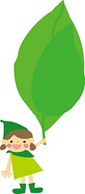 <![endif]>